Your Local Spring Lake Park Realtors!
Our Spring Lake Park realtors are the best in the business. With unmatched expertise, theMLSonline.com has the inside knowledge and know-how to help you easily navigate Spring Lake Park's ever-growing real estate market. 
Get a free home evaluation and find out what your home is worth!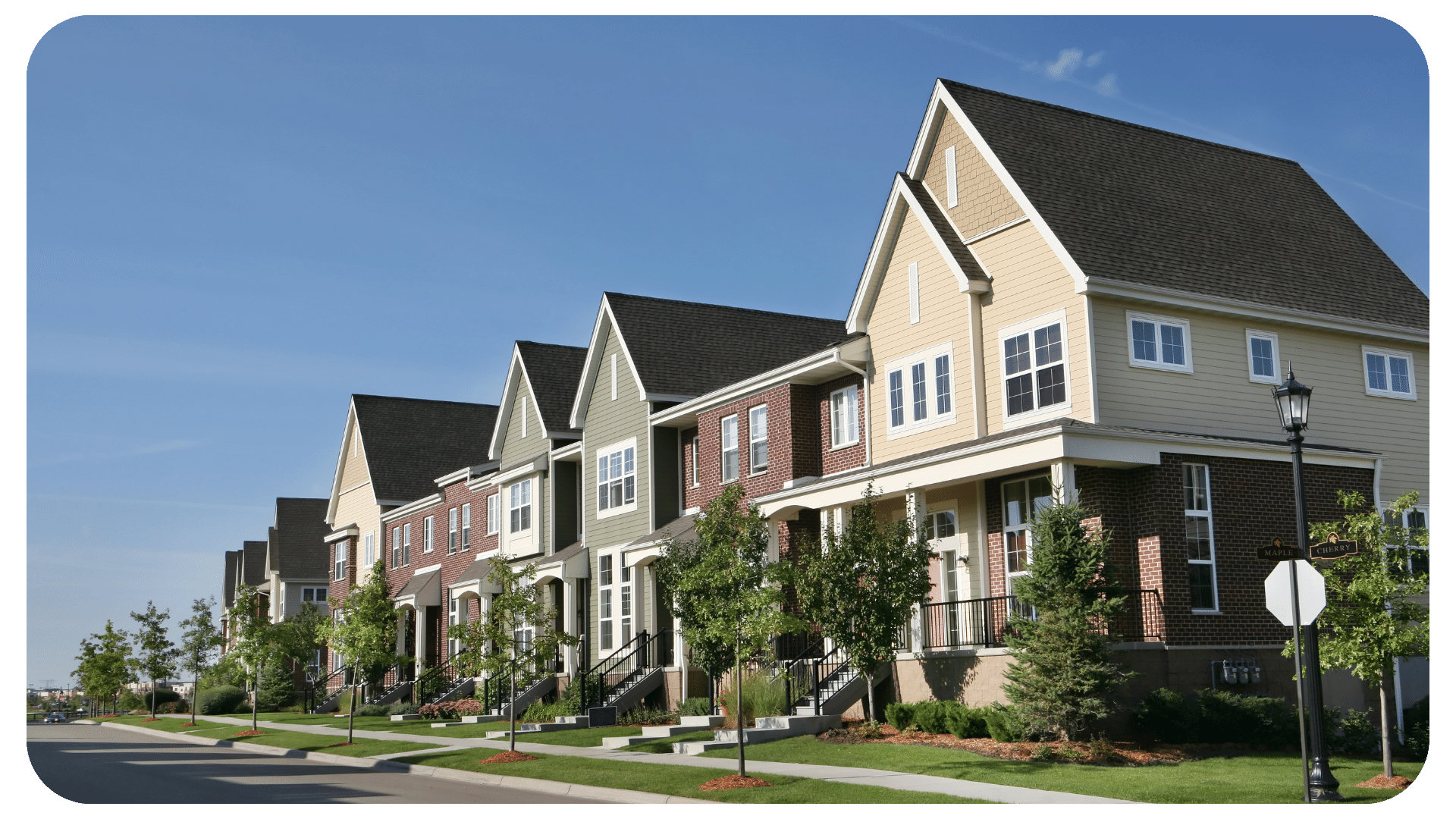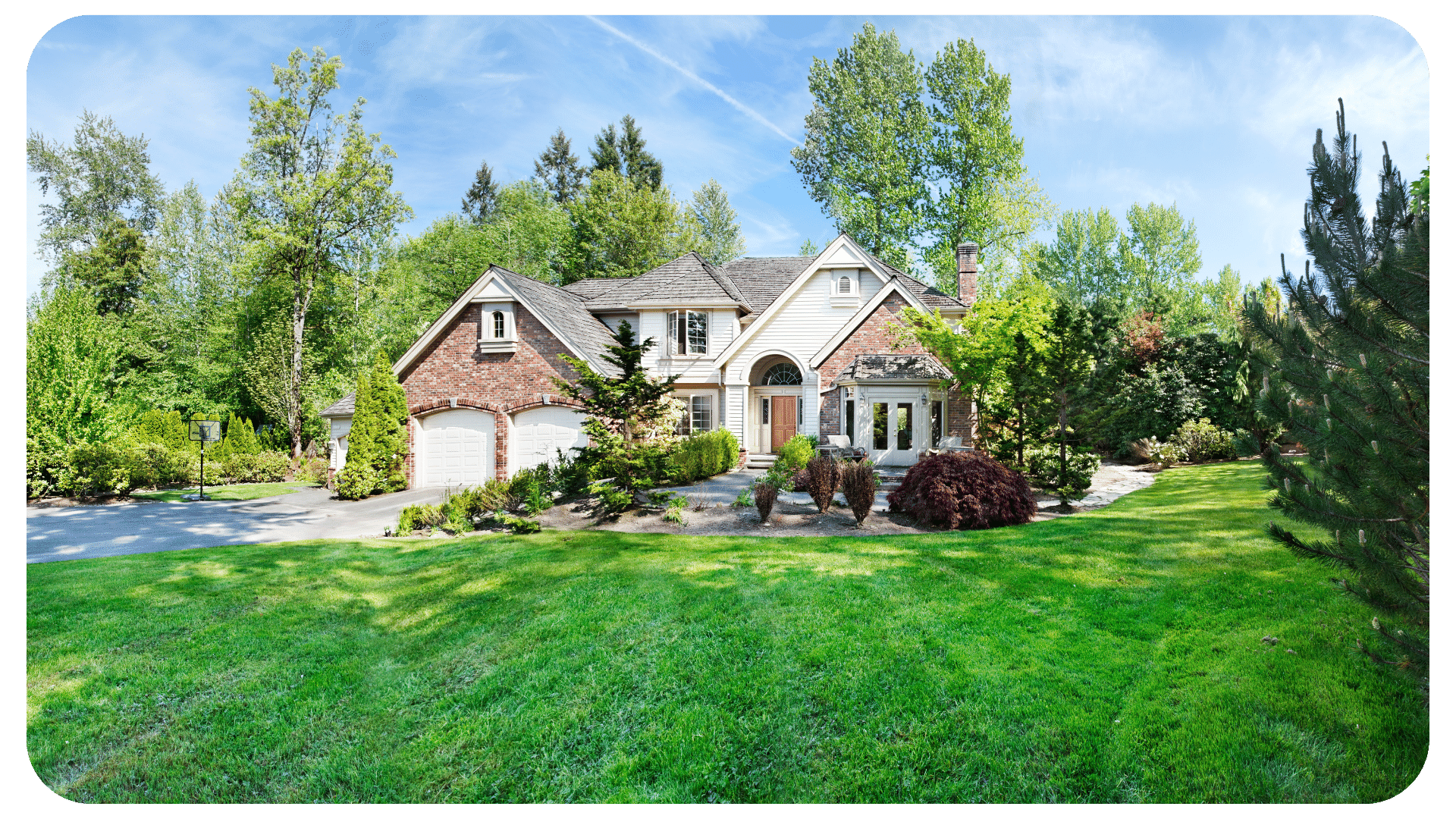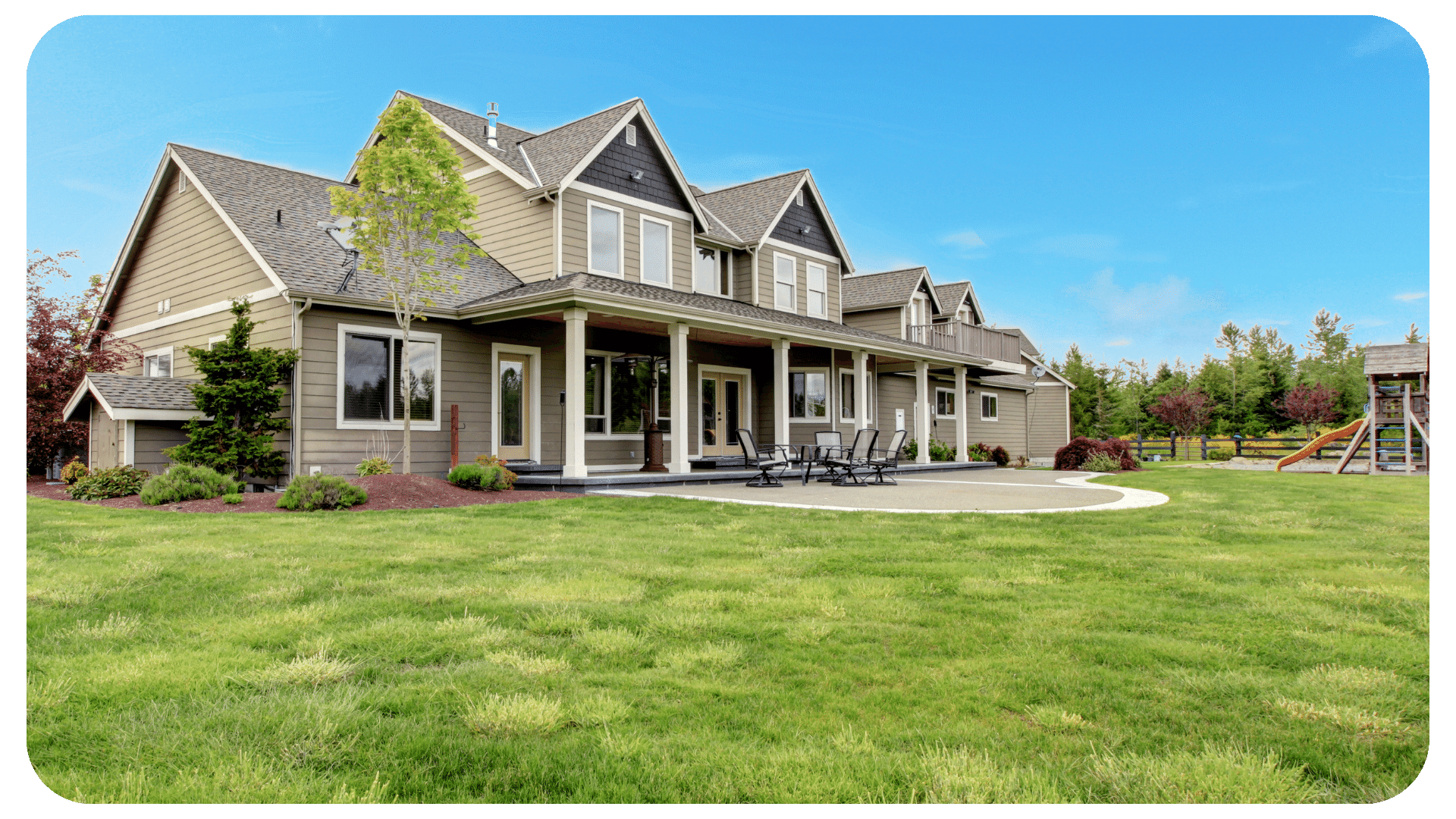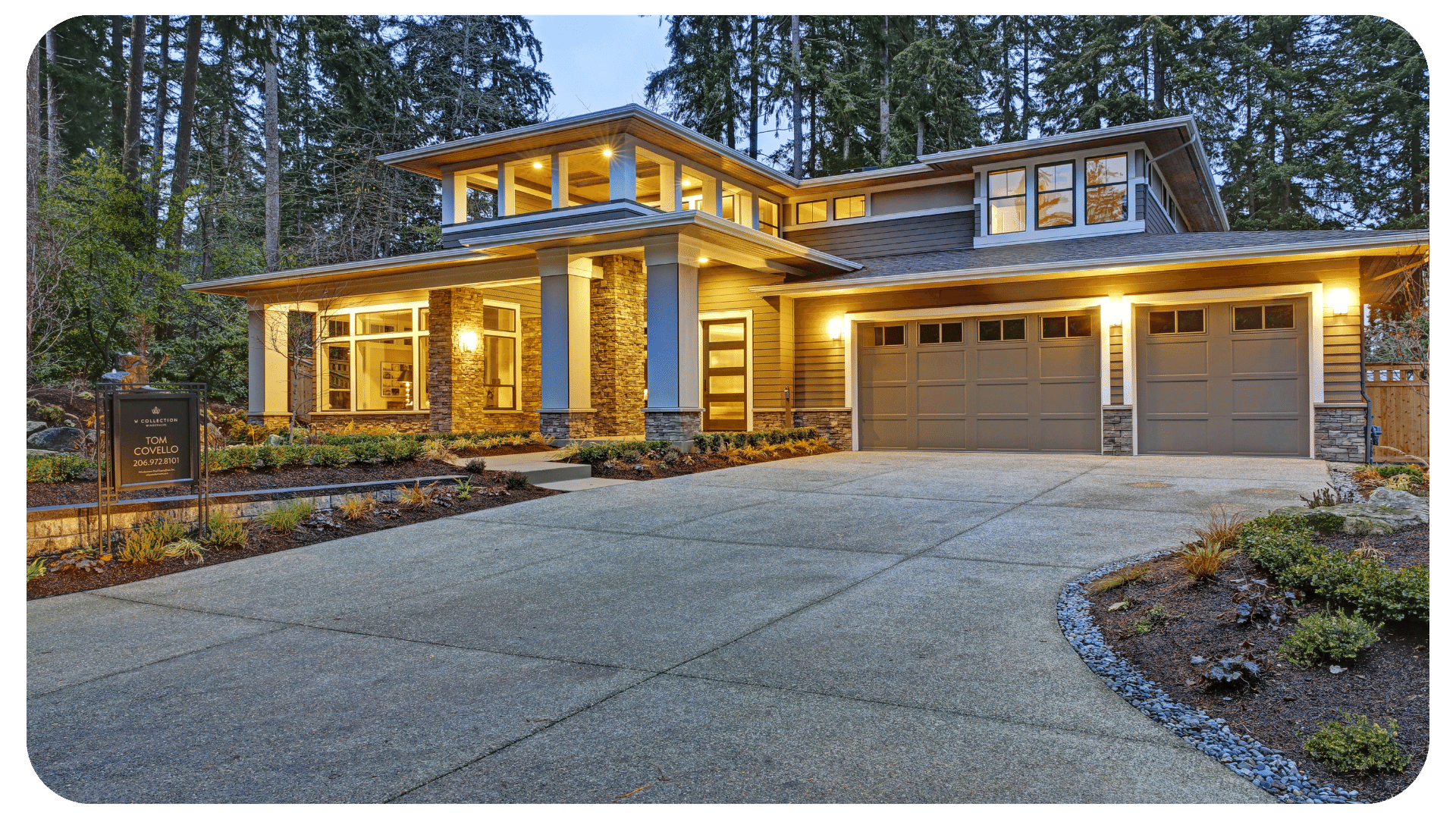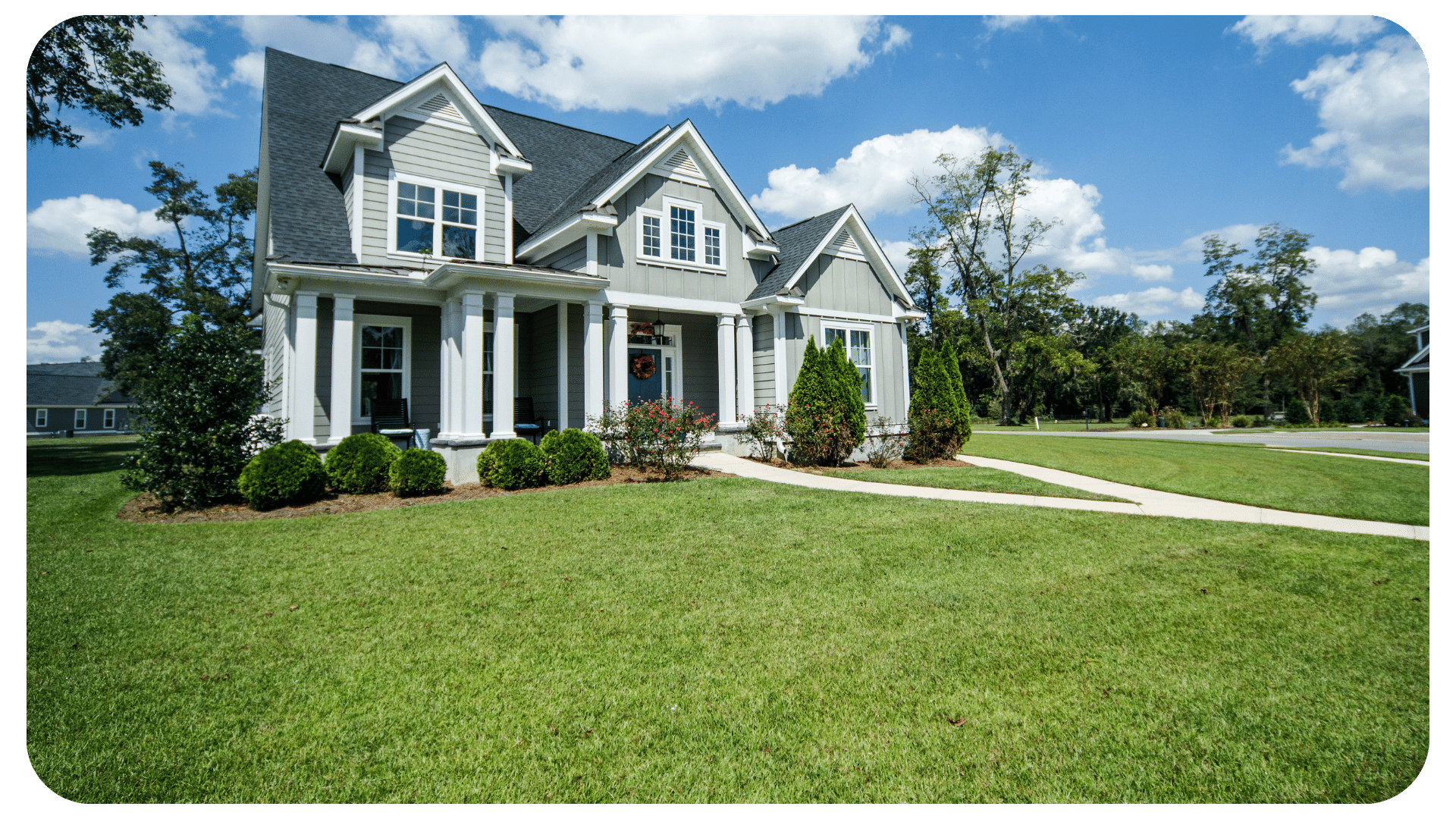 Buy Your Dream Home with Our Spring Lake Park Realtors
The Spring Lake Park realtors at TheMLSonline.com are dedicated to helping you achieve your real estate goals. Our cutting-edge tools, resources, and expert advice will give you the confidence to know that together, we'll find the home that fits your lifestyle and budget.
We understand what makes Spring Lake Park, MN, remarkable, from the beautiful views to the close-knit community and pristine homes. Put your trust in our team of top real estate agents for a guided tour of the many options available for purchasing a dream home in Spring Lake Park. With our vast network and guidance, you won't just buy any house in Spring Lake Park, MN – you'll buy your dream home!
Get paired with a top real estate agent in Spring Lake Park, MN
Cutting-edge tools and resources are at your disposal
Expert advice to help you find the home that fits your lifestyle and budget
Guidance through all of the many options available for purchasing a dream home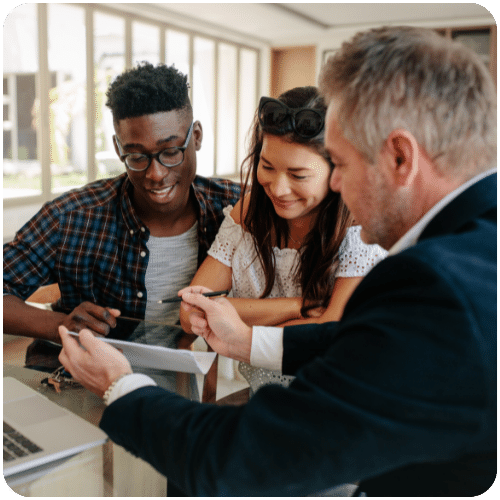 Maximize the Sale of Your Home with Our Spring Lake Park Realtors
Spring Lake Park, MN, has some of the best real estate opportunities in the Midwest. Our team knows the ins and outs of the local residential market and is committed to getting every dollar out of every home we help sell. With TheMLSonline.com's dedicated real estate agents, you can ensure you get the most out of your house's offers.
Selling a home can often be stressful, but with our top real estate agents by your side, everything becomes more straightforward and apparent. It's time to harness your house's full potential – maximize your sale with the help of our Spring Lake Park Realtors today!
Get the most out of your house with the best real estate agents in Minnesota
Maximize your sale and get the most money for your home
Stress-free selling process – our team takes care of everything for you
Expertise in the local market – we know what buyers are looking for
Discover a Hassle-Free Real Estate Experience
Buying or selling real estate can be a daunting and stressful experience, but it doesn't have to be. TheMLSonline.comprovides a hassle-free solution for making this process as smooth as possible. Their intuitive platform makes finding and researching listings convenient, and the team of experts offers additional guidance, especially for first-time buyers and sellers.
With their reliable, tailored service, you don't have to worry about getting lost in the details thanks to their comprehensive knowledge of the market and experienced agents. Buy or sell your home confidently in Spring Lake Park, MN – TheMLSonline.com will ensure your transaction is hassle-free at every step!
Easily find and research listings on your own time
Get tailored support from market experts
Feel confident in your real estate transaction
Enjoy a hassle-free experience with our Spring Lake Park realtors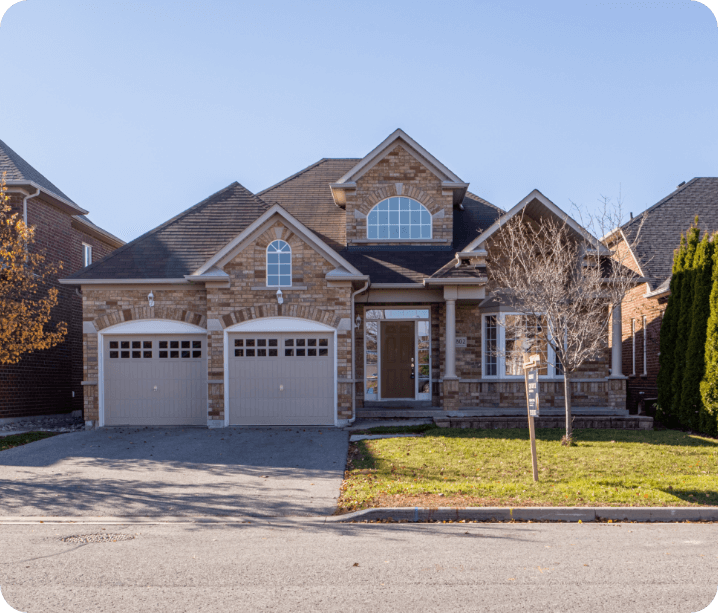 We strive to provide the best possible experience for our clients. Minneapolis is our home, and we want to help you feel at home here too. Here's what some of our clients have said about working with us.
Frequently Asked Questions About the Spring Lake Park Housing Market
Ready to plunge into Spring Lake Park, MN's flourishing real estate market? Let us help – our team is prepared with the latest information and can answer any questions.
The current housing market favors a buyer's market in Spring Lake Park, MN. The median list price for homes in Spring Lake Park is currently $213,845, which is lower than most other towns in the region. This means buyers have an excellent opportunity to drive a great deal on their future home, and plenty of homes are available from which to choose as inventory levels remain high. Since it is a buyer's market, buyers can look at listings before deciding since prices will likely remain stable or drop further due to slow demand.
The average days on the market (DOM) for houses in Spring Lake Park stands at 47 days, indicating that sellers must be willing to wait slightly longer than usual before receiving offers and closing deals. Buyers also have the advantage here since they can look around until they find precisely what they want without fear of missing out or paying prices above their budget-acceptable range. Even with slightly higher interest rates than usual, buyers can still lock down low fixed rates over long periods depending on their income and credit history. Lenders view them more favorably due to Spring Lake Park's housing market conditions.
Sellers don't need to worry – there is still room to negotiate in Spring Lake Park's real estate market. By pricing your home competitively and making it attractive to potential buyers, you can turn a significant profit on the sale of your property. With an experienced agent from TheMLSonline.com, you can ensure your sale is smooth and successful!
The time it typically takes to sell a house with Spring Lake Park realtors depends on multiple factors, including the availability and condition of the property, the type of buyer being targeted, and how effectively the home is marketed. Generally speaking, however, depending on these conditions and more, listings can be expected to remain active for an average period of 47 days before selling—based on data from Spring Lake Park's previous market activity.
While this timeframe varies from house to house due to unique circumstances, agents at TheMLSonline.com usually recommend that sellers take a proactive approach to maximize their chances of selling their homes quickly and at total value.
Discerning buyers are always looking for attractive homes in desirable neighborhoods. Therefore preparing your home accordingly through renovations or staging will help entice potential buyers immediately by making your property stand out among other listings. Additionally, pricing your house competitively is equally essential, and optimal conditions like location-adjusted mortgage rates likely have an influence as well. These should all be considered when developing your plan for finding suitable prospects who may soon become successful sales!
At TheMLSonline.com, our experienced real estate agents strive to deliver exceptional service every step of the way. We prioritize transparency and clear communication so you can make informed decisions about buying or selling a home in Spring Lake Park, MN. With years of collective experience and an unmatched local knowledge base, our agents are your trusted advisors throughout the entire process – from offering helpful insights on current market trends to answering any questions you may have. Contact TheMLSonline.com today to get started!
Houses in Spring Lake Park, MN, have become increasingly popular due to their diverse and thriving neighborhoods. Detached single-family homes are the most popular type of house in Spring Lake Park, but townhomes, condos, and duplexes are also becoming more common throughout the city. Whether you're looking for a cozy cottage or an expansive estate, Spring Lake Park has something for everyone.
For those who want to live close to downtown amenities and lakefront activities, there are plenty of options in Downtown Spring Lake Park, which offers easy access to shopping centers, community parks, and other attractions. This centrally-located area has a growing population of young families that enjoy the convenience of living near vibrant eateries like Fat Burgers & Fries or Even Brew Pub & Grill, as well as amenities like Wells Fargo Bank and Minnehaha Regional Library.
If you're searching for a quieter neighborhood with excellent schools nearby, pick from dozens of established neighborhoods packed with spacious houses ranging from traditional Colonial styles dating back to the '20s up to modern mid-century designs from indie designers today.
Those wanting something more significant than a single-family home may opt for luxury estates in Spring Lake Park's affluent suburbs. You'll find plenty of lush lawns and stunning landscaping with magnificent homes ranging from 4-6 bedrooms and privacy fences lining the streets. Whether you're looking for something small or large, TheMLSonline.comagents are committed to helping you find the perfect home in Spring Lake Park, MN. Contact us today to get started!
There are no restrictions on who can buy property in Spring Lake Park, MN. All individuals or entities, including foreigners and companies (both domestic and foreign), may purchase real estate in the city. However, Minnesota law requires that all residential property buyers submit an affidavit at closing stating their intent to use the property. This ensures that real estate buyers meet specific qualifications before purchasing a home as a primary residence.
When it comes to financing your home purchase in Spring Lake Park, MN, there are several options available depending on whether you're looking for a traditional loan or creative financing solutions such as seller carry-back agreements or land contracts which enable qualified buyers to finance the purchase without meeting specific credit guidelines necessary for bank loans. No matter what type of loan program fits your financial needs, our experienced TheMLSonline.com agents will work with lenders across Spring Lake Park and guide you through the process to ensure that your transaction goes smoothly from start to finish.
There are some other legal considerations when buying real estate in Spring Lake Park, including zoning laws which establish where different types of properties may be located within city limits; local building codes specifying minimum standards for safety and construction; HOA regulations regarding any requirements to join a homeowners' association; and state laws regarding taxes, insurance, and disclosure of any defects in the property.
TheMLSonline.com agents are here to help you navigate all the legal requirements so that your transition into Spring Lake Park real estate ownership is smooth and stress-free. Contact us today to learn more!
Finding a home in Spring Lake Park that meets your needs is easy. The city is full of diverse real estate options that can accommodate the needs and desires of any buyer. Whether you're looking for a starter home or an upscale luxury residence, you will find something suitable in Spring Lake Park, MN.
Downtown Spring Lake Park offers an array of properties ranging from cozy studio apartments to stately single-family homes as well as condos and townhomes. Those wanting something more significant than a single-family home may opt for luxury estates in Spring Lake Park's affluent suburbs, with plenty of lush lawns and stunning landscaping with grandiose dwellings ranging from 4-6 bedrooms and privacy fences lining the streets.
Downtown Spring Lake Park is the perfect option for those who want to be close to downtown amenities such as shopping centers, community parks, vibrant eateries, bank branches, libraries, and more – with easy access to many conveniences throughout the city center.
With TheMLSonline.com agents, you can find a property nestled in the developed neighborhoods by Spring Lake Park that suits any lifestyle. From Colonial-style homes from the 1920s up through modern constructions of the past few years, our collection presents an abundance of spacious houses for you to choose from.
Our top real estate agents are here to help you locate the perfect property of your dreams. There's no need to hesitate; reach out and contact us today! We will be more than delighted to assist you in finding that coveted home in Spring Lake Park, so let us make your residential desires come true.
If you want to buy or sell a home in Spring Lake Park, MN, the best resource available is TheMLSonline.com and its highly qualified agents who specialize in real estate transactions. With unmatched expertise and extensive knowledge of the local market, our agents have the inside scoop to guide every purchase or sale.
When buying a home, TheMLSonline.com's realtors will consider all relevant factors, such as availability of properties in desirable neighborhoods; location perks like proximity to schools, parks, and shopping centers; features including size and layout of buildings; potential future value appreciation and more! We will consider financing options such as traditional loans or unique solutions like seller carry-back agreements that enable buyers with limited credit qualifications to finance their purchases. Our goal is always to ensure that all clients achieve their dreams with success – no matter what type of loan program fits your needs.
For those who wish to list their property for sale on the Spring Lake Park real estate market, TheMLSonline.com can also help expedite each step required for successful completion by utilizing advanced marketing strategies designed for maximum exposure that attract qualified buyers quickly!
Furthermore, we track all regulatory requirements related to zoning laws and renovation construction that you may need to know when engaging in real estate transactions within Spring Lake Park, MN.
TheMLSonline.com and its experienced agents are here to ensure your next real estate endeavor is a winner! So don't wait; contact us today and let us help you get the home of your dreams – it's just a few clicks away! We look forward to helping you find success in Spring Lake Park!
Top 6 Activities In Spring Lake Park, MN
Whether you are from the Spring Lake Park area or new to the area, these are the top things to do in Spring Lake Park that we like.
Serving Minnesota's Buyers & Sellers
TheMLSonline.com is a professional real estate organization whose purpose is to guide individuals and families through the often complex processes of buying or selling a home.
Address:
TheMLSonline.com, Inc.
11150 Commerce Dr N
Minneapolis, MN 55316
Phone: (763) 324-936