Premier Fridley Realtors in Minnesota to Serve You
When buying or selling a property in Fridley, Minnesota, you need a team of Fridley realtors who know the area like the back of their hands. Our independent agents are proud to serve this community and have the expertise to navigate the local real estate market confidently.
Get a free home evaluation and find out what your home is worth!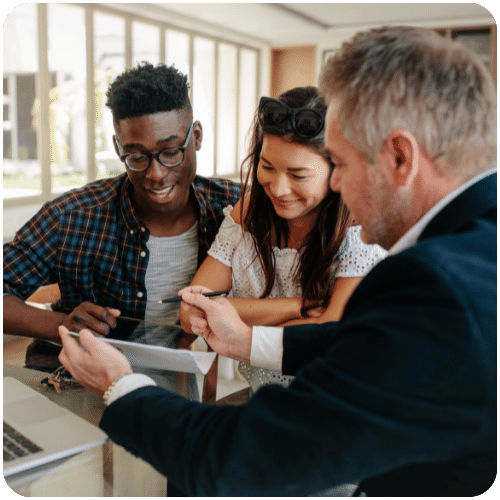 Achieve Your Real Estate Goals with Fridley Realtors
Whether buying or selling a house, TheMLSonline is dedicated to providing a seamless process utilizing up-to-date technology and industry insights. We offer the most comprehensive database of properties on the market, allowing us to find the perfect match for your unique needs. Not only do we prioritize your satisfaction, but we also have a customer-oriented mindset, putting your interests first in all of our transactions. Trust us to guide you through the complex world of real estate and help you achieve your goals.
Get up-to-date technology and industry insights

A comprehensive database of properties in Fridley, MN

Personalized customer service that puts your interests first

Seamless process from start to finish

Trustworthy guidance to help you achieve your real estate goals
Fridley's Best Agents for Fast Home Sales
We understand that time is of the essence when it comes to selling your home, so we utilize our networking skills to quickly get your property in front of potential buyers. Our team is equipped with proven marketing strategies and an extensive network of contacts, so you can trust that your home will be sold as fast as possible. Our customer-oriented approach ensures you'll receive top-notch service throughout the selling process. Don't settle for anything less than the best Fridley real estate agents – choose TheMLSonline for your fast home sale needs.
Access to the best realtors in Fridley, MN

Receive personalized service

Proven marketing strategies

Extensive network of contacts

Sell your home fast with our experienced team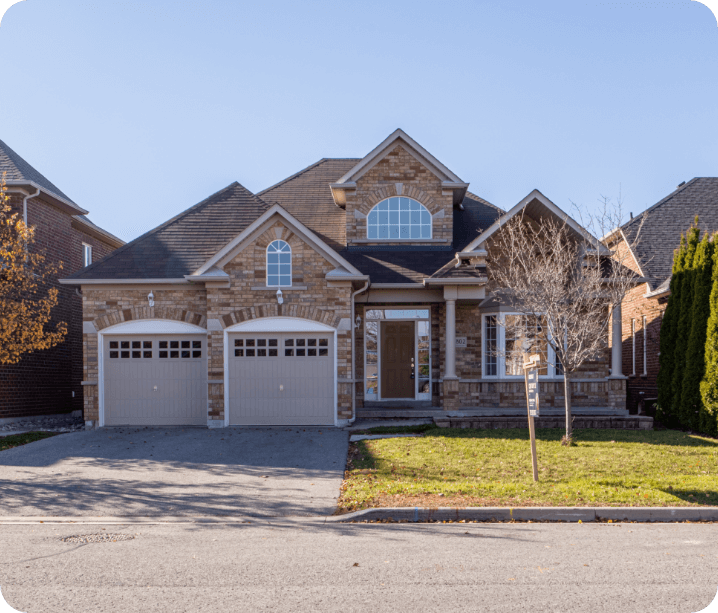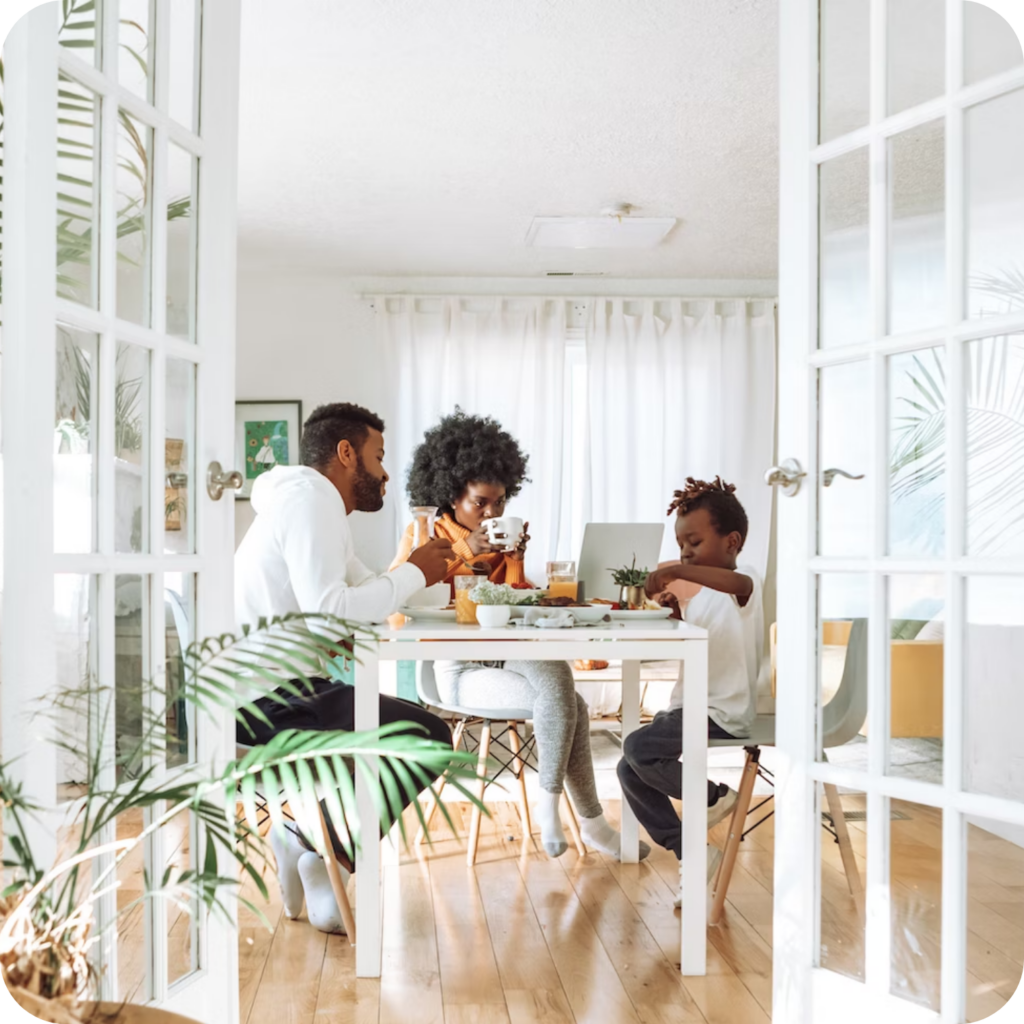 Find Your New Home in Fridley, MN
Looking for a new home can be daunting, but with the help of a Fridley real estate agent from TheMLSonline, it doesn't have to be. TheMLSonline has a team of expert agents with extensive knowledge of Fridley and the surrounding areas, making them the perfect resource to help you find your dream home. Whether you're looking for a cozy condo or a spacious single-family home, TheMLSonline has a comprehensive listing of properties that will meet your needs. With their customer-oriented approach, finding your new home in Fridley, MN, has never been easier. Contact TheMLSonline today to begin your search!
Receive expert assistance throughout the home search process

Gain peace of mind knowing you're working with a team of customer-focused agents

Discover the perfect property for you and your family

Get access to exclusive offers on homes in Fridley, MN

What Our Clients Have To Say
Our utmost goal is to deliver an unparalleled experience to our valued clients. As proud Minnesotans, we are dedicated to ensuring you feel at home here. Let us share the heartfelt testimonials from some of our esteemed clients, expressing their satisfaction with our services.
Frequently Asked Questions About the Fridley Housing Market
If you require aid with real estate properties in Fridley, MN, our team is dedicated to streamlining the process. We understand that dealing with real estate can be complex, but we are here to provide assistance and simplify it for your convenience.
Navigating the real estate market for the first time can be daunting. But don't worry – we've got you covered. Here are some essential tips for first-time home buyers and sellers in Fridley, MN.
For Buyers:
Educate Yourself:

Understand the home buying process. Learn about mortgages, down payments, and closing costs.

Financial Assistance:

Take advantage of local financial assistance programs. Fridley offers down payment and closing cost assistance to first-time homebuyers.

Explore Your Options:

The market may seem overwhelming, but many options are available. Our Realtors at TheMLSonline.com can guide you through Fridley's diverse property listings.
For Sellers:
Know Your Home's Worth:

Understand your home's market value before setting a price. This will help you attract potential buyers without compromising your financial goals.

Prepare Your Home:

Small improvements can significantly enhance your home's appeal. Consider minor repairs or cosmetic updates before listing.

Selling Fast:

If you're in a rush, consider services that buy homes fast for cash. However, remember that these often come at a lower price than selling traditionally.
Remember, whether buying or selling, partnering with a knowledgeable realtor from TheMLSonline.com can make the process smoother and more successful. Contact us today, and let us guide you through your real estate journey in Fridley!
When considering a real estate sale in Fridley, MN, the most crucial factor is choosing the right realtor. HomeLight says the top 3% of real estate agents in Fridley buy and sell homes 87.2% faster than their competitors1. This suggests that the expertise, local knowledge, and network of your chosen realtor can significantly impact the speed and success of your sale.
An experienced realtor can provide crucial insights into the local market conditions. For example, the number of listings in Fridley decreased by 15.5% from June to July 2023, which may influence your pricing strategy and timing.
Another critical aspect is the location of your property. Proximity to amenities like shopping centers, restaurants, parks, and major highways can increase your property's appeal. Furthermore, proximity to quality schools, such as Fridley High School, can be a key selling point for families.
Other factors, such as the age of the building, available amenities, and the specific features of your home, also play a role in determining the price and attractiveness of your property.
In conclusion, while there are many factors to consider when selling a property in Fridley, partnering with a knowledgeable and experienced Realtor® from TheMLSonline.com can make the process smoother and more successful. Contact us today for personalized advice tailored to your unique needs and goals!
Fridley, MN, stands out in Minnesota's real estate landscape with its unique housing market dynamics. As of July 2023, Fridley's housing market has seen a 3.9% increase in home prices compared to last year, with homes selling for a median price of $318K. This is significantly higher than the Anoka County average of $285,295, demonstrating Fridley's desirability.
Interestingly, the number of listings in Fridley decreased by 15.5% between June and July 2023, suggesting a competitive market where high demand meets limited supply. This dynamic often leads to faster sales, potentially benefiting sellers.
Contrastingly, the typical home value in Fridley has dipped slightly by 2.1% over the past year to $314,151. This fluctuation offers a window of opportunity for potential buyers to secure properties at slightly lower values, making Fridley an excellent place for both buyers and sellers.
Furthermore, Fridley's market differs from other parts of Minnesota due to the variety of properties available. From single-family homes to apartments and condos, there's something for everyone.
In conclusion, Fridley's housing market presents unique opportunities for buyers and sellers, differing significantly from other parts of Minnesota. Contact our expert Realtors at TheMLSonline.com today to navigate the vibrant Fridley market effectively and secure your dream property!
Top Places to Do Around Fridley, MN
Whether you are from the Minneapolis area or new to the area, these are the top things to do in Minneapolis that we like.
Serving Minnesota's Buyers & Sellers
TheMLSonline.com is a professional real estate organization whose purpose is to guide individuals and families through the often complex processes of buying or selling a home.
Address:
TheMLSonline.com, Inc.
11150 Commerce Dr N
Minneapolis, MN 55316
Phone: (763) 324-936