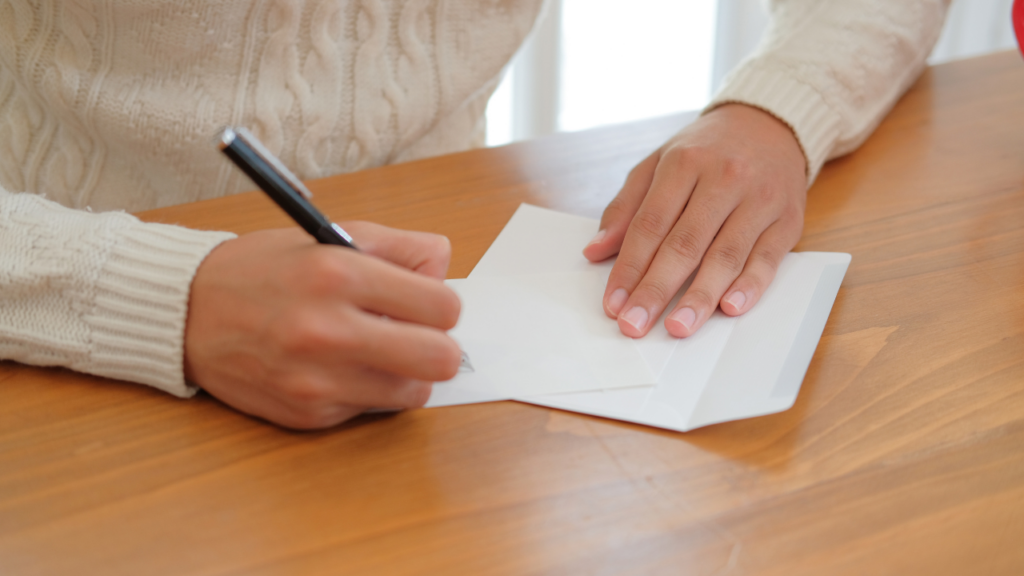 Writing a letter to a seller can be a powerful tool in the Otsego, MN market. You can stand out among other buyers in the competitive real estate market by crafting a personal letter. A well-written and heartfelt letter showcases your commitment and sincerity as a potential homeowner, giving you an edge in securing your dream home.
TheMLSOnline put together the following tips to craft the perfect message and give you an edge in the competitive market.
Understanding a Letter to the Seller: A Buyer's Personal Touch
A letter to the seller, often referred to as a "buyer's offer letter" or "personal letter to the seller," is a written communication from a prospective homebuyer to the current homeowner selling their property. This letter is typically submitted along with the buyer's offer to purchase the home and serves several purposes:
Expressing Interest and Appreciation: The letter allows the buyer to express their genuine interest in the property and appreciation for the home and its unique features.
Creating a Personal Connection: The buyer can share their story and explain why they are drawn to the house. This can help establish a personal connection between the buyer and seller.
Demonstrating Commitment: The letter can demonstrate the buyer's commitment to caring for and maintaining the home in good condition. It can reassure the seller that their beloved property will be in good hands.
Addressing Any Special Requests: In some cases, the letter may also address specific requests or considerations, such as a desired closing date or potential improvements the buyer plans to make.
A well-crafted letter to the seller can make a buyer's offer more memorable and appealing, especially in a competitive real estate market like Otsego, MN, with multiple offers. However, it's essential to strike the right balance between being sincere and respectful while avoiding any information that might be considered discriminatory or violate fair housing laws.
Writing a Letter to the Seller: Making Your Offer Stand Out
In a competitive real estate market with multiple offers, you may wonder, "Does writing a letter to the seller help?" Writing a letter to the seller can be a powerful tool to make your offer shine. But it's not just about the letter itself; you must go beyond that and make your offer stand out in other ways.
Here are some strategies to consider:
Highlight Unique Features or Upgrades
When crafting your offer letter, don't forget to mention any unique features or upgrades of the property that caught your attention. By highlighting these details, you show the seller that you've paid close attention and have a genuine interest in their home. This personal touch can give your offer an edge over similar offers.
Include a Preapproval Letter
To demonstrate your financial readiness and seriousness as a buyer in Otsego, MN, include a preapproval letter from your lender with your offer. This document shows that you have already gone through the process of getting pre-approved for a mortgage, which involves a comprehensive review of your financial situation and creditworthiness.
The pre-approval letter confirms your ability to secure financing and indicates the specific loan amount you qualify for, giving sellers confidence in your financial strength. It can reassure them that you are a highly qualified buyer fully prepared to proceed with the transaction, making your offer even more compelling.
Offer Flexibility in Terms
Another way to make your offer more appealing is by offering flexibility in terms. Consider accommodating the seller's preferred closing date or any other specific requests they may have. Working with them on these details demonstrates that you are willing to go the extra mile and make things easier for them.
Remember, while writing a letter is important, it's just one piece of the puzzle when making an offer on a house. Incorporating these strategies into your approach increases your chances of standing out from the competition and securing the deal.
Timing Your Offer Submission Strategically
Timing is everything. You can increase your chances of success in a competitive market by strategically timing your offer. Here are some key points to consider:
Submitting Your Offer Early:
Submitting your offer early can give you an advantage over other buyers in Otsego, MN, who may be waiting to make their move. By being proactive and making an early offer, you demonstrate your strong interest in the property and show the seller you are serious about buying.
Market Conditions and Seller's Circumstances:
It's essential to consider both market conditions and the seller's circumstances when deciding on the timing of your offer. If the market is hot with high demand for properties, it may be wise to act swiftly and submit your offer as soon as possible. On the other hand, if the market is slower or if the seller needs more time before closing, you may have more flexibility in choosing when to submit your offer.
Be Prepared for Quick Close:
Otsego, MN, is a competitive real estate market, and sellers often prefer offers with a quick closing timeline. Being prepared for a quick close can give you an edge over other buyers who may need more time for financing or inspections. Ensure you have all your paperwork in order and are ready to move forward promptly if needed.
By considering these factors and timing your offer strategically, you can maximize your chances of success in securing the property you desire.
Collaborating with Your Buyer's Agent for a Competitive Purchase Price
To increase your chances of securing a favorable deal in the competitive real estate market, it is crucial to collaborate closely with your buyer's agent. By working together, you can determine an appropriate purchase price and leverage your agent's negotiation skills to your advantage.
Determine an Appropriate Purchase Price
Your buyer's agent is well-versed in the local real estate market and can provide valuable insights into pricing trends for the Otsego, MN market. Work closely with them to research comparable sales in the area. This will help you understand the fair market value of the property you want and support your offer amount.
Leverage Your Agent's Negotiation Skills
Negotiating with sellers can be challenging, especially when there is competition from other buyers. Your buyer's agent has experience navigating bidding wars and can use their negotiation skills to help you secure a favorable deal. They will advocate for your best interests and strive to get you the best possible price.
Trust Their Expertise
Real estate agents have extensive knowledge of the buying process and understand how to navigate complex negotiations. Trust their expertise and rely on their guidance throughout the purchasing journey. They will keep you informed about market conditions, financing options, and any potential risks or opportunities that may arise.
Collaborating with your buyer's agent is essential for successfully purchasing a home at a competitive price. By working together, you can determine an appropriate purchase price based on thorough research and leverage your negotiation skills to secure a favorable deal. Trust their expertise as they guide you through the intricacies of the real estate market.
Maintaining a Positive Tone in Your Offer Letter
When writing a letter to the seller, it's crucial to maintain a positive tone throughout. Here are some tips to help you express your enthusiasm and appreciation for the home while avoiding negative comments or language.
Express Genuine Appreciation
Start by expressing genuine appreciation for the home and its unique qualities. Highlight what attracted you to the property and why you believe it would be a perfect fit for you and your family. Be specific about features that stood out, such as the beautiful backyard or the spacious kitchen.
Avoid Negative Comments
While it's important to be honest, avoid making negative comments about any flaws or shortcomings of the property in your offer letter. Instead, focus on the positive aspects and potential of the home. Emphasize how you can envision yourself living there happily and creating memories.
Use Polite Language
Choose your words carefully when writing your offer letter. Use polite language that conveys respect and professionalism. Remember that this is not just a transaction; it's an opportunity to connect with the seller on a personal level. Use phrases like "thank you" and "please" to show courtesy.
Convey Enthusiasm
Let your excitement shine through in your offer letter. Convey your enthusiasm for the home by sparingly using enthusiastic language and exclamation points (but don't overdo it!). Show that you are genuinely interested in making this house your new home.
Maintaining a positive tone in your offer letter can create a favorable impression on the seller and increase your chances of getting accepted. Remember to proofread your letter before sending it off to ensure clarity and correctness.
Does Writing a Letter to the Seller Help? The Potential Impact
A heartfelt letter can distinguish you from other buyers in Otsego, MN. It provides a unique opportunity to establish a personal connection with the seller and express why their home holds a special place in your heart. This isn't merely a transaction; it's a chance to forge an emotional bond. Take a moment to invest your sincerity into your words and let your genuine enthusiasm radiate through your offer letter.
Ready for more expert real estate guidance? Visit TheMLSOnline and elevate your home-buying journey!